Department Head: Prof. Doron Avraham
BA in General History, Tel Aviv University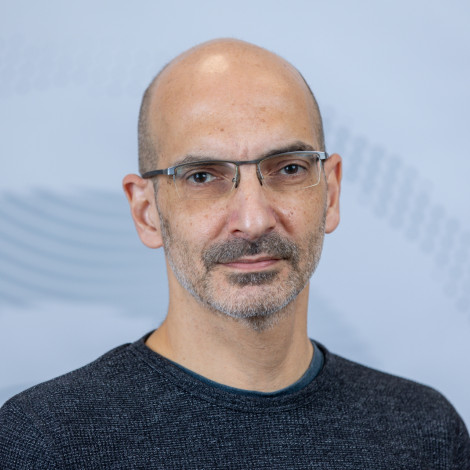 MA in German History, School of Historical Studies, Tel Aviv University
PhD in the History of Conservative Thought in Germany, School of Historical Studies, Tel Aviv University
How many times have you been asked: "What will you do with a degree in humanities?" How have your answers evolved over the years, and what is your answer today?
People have asked me this question many times. The answer was and remains: I study what interests me. Interest and curiosity are the first prerequisites for success.
What attracted you to the field? And why study German history?
German history is full of upheavals that took place over short periods. It has many fascinating research questions to offer.
Which academic studies do you think fit best with general history?
History studies cover every field, so the possibilities are practically endless. I would recommend paring history with philosophy or political science. Another good possibility is general history with Jewish history or sociology. These combinations expose distinct historical aspects of human thinking and its contemporary existence, including the relationships between general and Jewish history.
What distinguishes the Department of General History at Bar-Ilan University?
In some of our courses, students engage in field assignments. These can be a joint project with an archive, lectures in forums outside the university, or researching documents and other relevant findings in various archives. Participating in these activities poses an opportunity to experience working with institutions, materials, and audiences the students will meet later on as researchers and historians. In this respect, the department provides its students with practical experience on top of theoretical study.
What are the most important tools or abilities for those specializing in humanities?
Curiosity, critical thinking, theoretical conceptualization, and abstract thinking.
Peeking into your workbag or study, what interesting, perhaps surprising, object might we see there?
Chocolate... it's recommended for honing the mind.