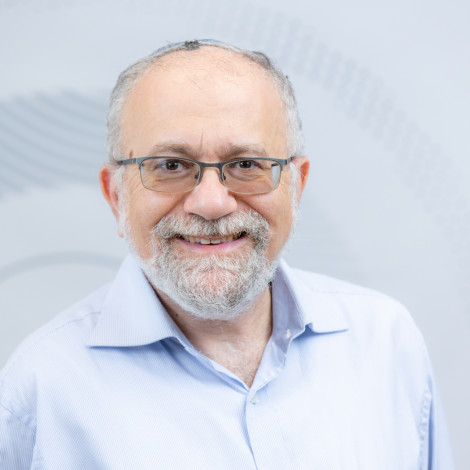 Dr. Zohr Maor
Email
zohar.maor@biu.ac.il
Office
Building 410, room 223
Reception Hours
Wednesday 14:40-15:40
CV

CV

Education:

2005
Ph.D. "Mysticism, Regeneration and Jewish Rebirth: The "Prague Circle" in the Beginning of the Twentieth Century" supervisors: Prof. Steven Aschheim and prof. Yehoyada Amir.
1997
M.A. "National Struggle and Counter-Identity: The emergence of National-Jewish Identity in Austro-Hungary at the end of the Nineteenth Century"
Supervisor: Prof. Dan Diner
1997
B.A. – B.Sc. in Mathematics and Physics
 

Academic Positions:

2007-
Department of History, Bar-Ilan university
2003/2004
The Koebner Center for German History, Department of History, the Hebrew university

 

Research cooperation in Israel and abroad:

2004
research group: Jews in the Age of Empires, the Nevzlin center, Hebrew university

 

Public Activities:

1998-2010
Field-work and research at Yesodot, center for Torah and Democracy
2006
Writing on the M. Buber and N. Birnbaum for the virtual project "the founding fathers of   Zionism" founded by the Center for Educational Technology and the National Library
2004-2005
Directing the "Bina Le-Itim" Institute in honour of Dr. Issac Breuer for research on Judaism and Modernity.

 

Supervision of Graduate Students:

2009
Ruti Lehavi: Teachers and their fighting pupils, WWI.

 

Fellowships, Grants, and Honours:

2010
A grant  from the Lakritz Foundation for the publication of my book
2009-2010
A grant from the Kahana foundation for the research of S.Z Kahana's national legends
2007
A fellowship from the Franz Rosenzweig centre in the Hebrew University
2004
Talmon Prize for outstanding Works in History
2003
The Erich Kulka prize for a research on the Jews in Czechoslovakia
2003
A grant from the Prof. M. Pazi and Dr. M. Pazi foundation for my Ph.D
2002
A fellowship from the Lakritz Foundation for my Ph.D
2002
A fellowship from the Leo Baeck Institute (Jerusalem) for my Ph.D
2001-2002
A fellowship from from the Koebner centre in Jerusalem for my Ph.D
1998
A prize from Leo Baeck Institute (Jerusalem) for my M. A. Thesis
1991-1996
A fellowship from the interdisciplinary program from outstanding students, Tel Aviv university
 

Conference Papers:

2004
"National Identity in the Prague Circle during WW1" (Hebrew), in the conference the Jews of Czechoslovakia, Jerusalem.
2004
"The Concept of Youth in the Prague Circle" in the international conference The Age of Youth, Jerusalem.
2005
"The Mystical Roots 'Brith Shalom': Berlin and Prague after World War I" (Hebrew), in the 14th Congress for Jewish Studies, Jerusalem, in a special Session organised by the Koebner centre: 80 Years of Brith Shalom: The central-European Context.
2006
"Two different tracks and a rendezvous: Rosenzweig and Brod", in the second international conference of the Franz Rosenzweig Society, Jerusalem.
2009
Hans Kohn and the dialectics of Colonialism", in the international conference The Legacy of Hans Kohn, Jerusalem.
2009
"Secularization and New Religiosity in the Central-European Zionism", in the conference Nationalism and Secularization, Ramat Gan and Jerusalem.
2010
"Death or Birth: Gershom Scholem and Secularization", in Culture & Catastrophe in Modern European History: International Conference In Honor of Steven E. Aschheim, Jerusalem .




 
Research

Research

Cultural and intellectual history of modern central Europe
Nationalism and national culture
Secularization and neo-religiosity
anti-rationalistic Culture
 
Publications

Publications

Books:

2010
A new Secret Doctrine: Spirituality, Creativity and Nationalism in the "Prague Circle" in the beginning of the 20th Century, Jerusalem: Shazar Center (Hebrew).

 

Articles:

2007
"Between Anti-colonialism and Postcolonialism: The Critique of Nationalism and Secularism in Brit Shalom", Theory and Criticism 30 (2007), pp. 13–38. (Hebrew)
2007
"Identity and Confusion: One More Glance on the Whirlpool of Identities in Prague", Zion 71 (2007), pp. 457–472. (Hebrew)
2010
"Two New Secret Doctrines", Daat, 68–69 (2010), pp. 101–129. (Hebrew).
2010
"Hans Kohn and the Dialectics of Colonialism: Insights on Nationalism and Colonialism from Within",Leo Baeck Institute Yearbook, 55 (2010) , pp. 255–271.

 

Articles in Books:

"The Concept of Youth in the Prague Circle" in: Y. Hotam (ed.), The Age of Youth, Jerusalem: Magnes Press and Koebner Center, 2008, pp. 131–148 (Hebrew)
2009
"Der Idee der Jugend in der Prager Kreis", Die Zeitalter der Jugend. Deutsch-Jüdische Jugendlichen in der Moderne,  Tübinegen: Vandenhoeck und Ruprecht, pp. 193–212.
2009
"The inaccessible Land: The Central European Roots of Brith Shalom" in A. Gordon (ed.), Brith Shalom and Bi-National Zionism: The 'Arab Question' as a Jewish Question, Jerusalem: Carmel and Koenber Center, pp. 93–110. (Hebrew)
2010
"Transforming the Land of Israel into Longing: Political Theology in Kafka and Brod and in Contemporary Post-Zionism", in: M. Helinger (ed.) The Jewish Political Tradition: Daniel Elazar Memorial Book, Ramat Gan: Bar-Ilan University Press, pp.  229–253. (Hebrew)
In print
"Redemption and Law: Rosenzweig's Critique on Max Brod", in Y. Amir and J. Turner (eds.) Faith, Truth and Reason: Essays on the Philosophy of Franz Rosenzweig.

 

Reviews:

2010
Deutscher, Jude, Europäer im 20. Jahrhundert: Arnold Zweig und das Judentum, eds. J. Bernhard and J. Schloer, Bern 2004 – A review essay, Zion 75 (2010), pp. 110–115. (Hebrew)



 
Last Updated Date : 12/11/2023